My Blog
Posts for tag: smile makeover
By Kindred Oaks Dentistry, PC
July 14, 2021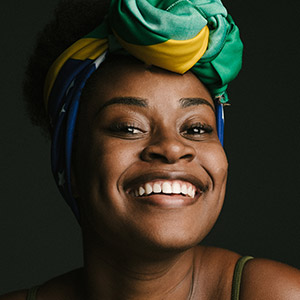 Play a round of word association with "summer," and you'll probably come up with "vacation," "camping," or "beach" just off the top of your head. But the slower pace of this sultry season offers opportunities for other pursuits—like home improvement projects. If you're in a "fixer-upper" mood, you might consider something out of the box: a smile makeover.
Changes to your dental appearance start a lot like the typical home renovation—you're not satisfied with how things look. And, like home projects, you can go little on smile enhancements (akin to maybe repainting the bedroom) or go big (that shiny new addition).
If you're up for this kind of makeover this summer, here are a few suggestions for improving your smile.
Teeth whitening. Stained tooth enamel can make your smile look dull and dingy—but you can reverse this with a professional whitening treatment. Using a precisely formulated bleaching solution, we can give you a brighter smile at just the level of brightness you want. And with good care and occasional touchups, your bright and shiny smile could last for years.
Dental bonding or veneers. Chips, stains that resist whitening or an unsightly gap can detract from an otherwise attractive smile. We can repair many minor defects by bonding tooth-colored composite material to your teeth. For more extensive defects, we can also cover teeth with custom dental veneers, thin layers of porcelain that hide dental flaws.
Orthodontics. Straightening misaligned teeth is primarily beneficial to your long-term dental health. But it can also transform a smile, earning it the title, "The Original Smile Makeover." And braces aren't your only choice—depending on your particular bite problem, you may be able to use nearly invisible clear aligners, which you can also remove for meals and hygiene.
Dental implants. Nothing downgrades a smile like missing teeth. But you can replace those teeth with dental implants, a highly popular and effective restoration. Implants have two outstanding qualities: They provide a life-like appearance that's indistinguishable from a natural tooth and they're quite durable—over 95% are still in place after ten years.
You can receive these and other cosmetic dental measures as standalone procedures or grouped with others in a comprehensive smile makeover. Some—like teeth whitening—can often be done in a single visit, while others—like teeth straightening or implants—can take months or even years.
What's important, though, is that you get the ball rolling with a comprehensive dental exam. From there, we can lay out your options and help you decide on your specific makeover plan. It could be one of your best summer projects ever!
If you would like more information about smile makeover options, please contact us or schedule a consultation. To learn more, read the Dear Doctor magazine article "Cosmetic Dentistry."
By Kindred Oaks Dentistry, PC
April 25, 2021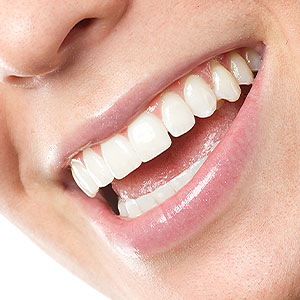 If you think your smile is beyond hope, you might be in for a happy surprise: Today's dental cosmetics can improve even the most forlorn dental situation. It could be a one-visit tooth whitening—or a total "smile makeover."
If it's the latter, your transformation journey could take months or even years—so you need some idea of where this journey will take you. That will come through initial discussions with your dentist about your dreams and desires for a new smile.
But you'll also need to consider what your dental condition will practically allow: Although your goal is a more attractive appearance, the higher priority is your long-term dental health. There's also cost—dental enhancements can be expensive, so you may have to adjust your dream smile to match the reality of your finances.
With the big picture in focus, the next step is to refine the details of your makeover plan. Nothing does this better—for you and your dentist—than to "see" your proposed smile ahead of time. This is possible with computer technology: Your dentist can modify a digitized photo of your face and smile to show the proposed changes to your teeth and give you a reasonable view of your future smile.
Another way is to create a "trial smile." Using composite dental material, your dentist fashions a temporary restoration that fits over your teeth. Unlike the digitally enhanced still photo, a trial smile let's you see what your new appearance will look like while moving, talking or smiling. Although it's removed before you leave the office, you can have photos taken to show friends and family.
You and your dentist can use these methods to make adjustments to your makeover plan before applying the real enhancements. It also eliminates any unpleasant surprises after all the work is done—you'll already know what your future smile will look like.
These initial steps are just as important as the actual procedures you'll undergo. Through careful planning, you'll gain a new smile that can improve your life.
If you would like more information on smile transformations, please contact us or schedule an appointment for a consultation. You can also learn more about this topic by reading the Dear Doctor magazine article "Beautiful Smiles by Design."
By Kindred Oaks Dentistry, PC
April 24, 2015
For some time now, you've noticed things about your teeth and gums — your overall smile — that you would like to change. But you're in unfamiliar territory: you don't know where to begin.
Here, then, are a few basic cosmetic dentistry questions you should ask yourself and us to get you moving in the right direction.
Am I a candidate for cosmetic dentistry? Invariably, the answer is yes — there's always a way to enhance your appearance, starting with basic hygiene or whitening. But whether you're a candidate for a particular procedure will depend on a full examination of your mouth — a "smile analysis" — to assess its current condition and needs, and what cosmetic options would best fit those needs.
Are my expectations realistic? That will first depend on what we find with your smile analysis. It will, however, also include studying the bigger picture — how certain changes might affect not only your smile but your overall facial appearance. Your wants and desires are extremely important in this process, but they should also be balanced with a dose of reality — some things may not be in your best interest health-wise to undertake, or are not in keeping with basic aesthetic principles of beauty.
Will I be able to have an idea beforehand how the changes will look? We've come a long way in providing patients ways to preview their new smile before undertaking a procedure. It's often possible to "see" your proposed smile through computer simulation, or in some cases "test drive" it with temporary (provisional) crowns or veneers. For restorations involving porcelain crowns, it may be possible to take your input and fine-tune the shape and color of the permanent crown before it's completed.
What will it cost? This will depend on the treatment plan we develop. Some treatments like teeth whitening are relatively inexpensive, while procedures like dental implants or orthodontics are major investments. You should also consider the costs to your time — some treatments require only a single visit, while others may take months or even years to complete. Depending on your financial means and comfort level, cost will need to be factored into the final plan, as well as your expectations.
If you would like more information on cosmetic dentistry, please contact us or schedule an appointment for a consultation. You can also learn more about this topic by reading the Dear Doctor magazine article "Cosmetic Dentistry: A Time for a Change."