My Blog
Posts for: April, 2018
By Kindred Oaks Dentistry, PC
April 21, 2018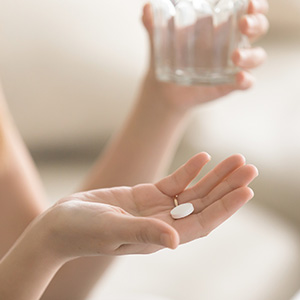 Because the mouth is one of the most sensitive areas of the body, we go to great lengths to eliminate pain and discomfort associated with dental work. Anesthesia, both local and general, can achieve this during the actual procedure—but what about afterward while you're recuperating?
While a few procedures may require prescription opioids or steroids to manage discomfort after a procedure, most patients need only a mild over-the-counter (OTC) pain reliever. There are several brands available from a group of medicines called non-steroidal anti-inflammatory drugs (NSAIDs). NSAIDs like aspirin or ibuprofen work by blocking the release of prostaglandins into the body, which cause inflammation in tissues that have been damaged or injured.
Unlike their stronger counterparts, NSAIDs have fewer side-effects, cost less and aren't addictive. And unlike opioids NSAIDs don't impair consciousness, meaning patients can usually resume normal activities more quickly.
But although they're less dangerous than opioids or steroids, NSAIDs can cause problems if taken at too strong a dose for too long. Its major side effect is interference with the blood's clotting mechanism, known as "thinning the blood." If a NSAID is used over a period of weeks, this effect could trigger excessive external and internal bleeding, as well as damage the stomach lining leading to ulcers. Ibuprofen in particular can damage the kidneys over a period of time.
To minimize this risk, adults should take no more than 2400 milligrams of a NSAID daily (less for children) and only for a short period of time unless directed otherwise by a physician. For most patients, a single, 400 milligram dose of ibuprofen can safely and effectively relieve moderate to severe discomfort for about 5 hours.
Some patients should avoid taking a NSAID: pregnant women, those with a history of stomach or intestinal bleeding, or heart disease (especially if following a daily low dose aspirin regimen). If you have any of these conditions or similar concerns, be sure you discuss this with your dentist before your procedure for an alternative method for pain management.
If you would like more information on managing discomfort after dental procedures, please contact us or schedule an appointment for a consultation. You can also learn more about this topic by reading the Dear Doctor magazine article "Treating Pain with Ibuprofen."
By Kindred Oaks Dentistry, PC
April 11, 2018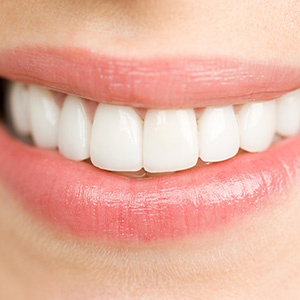 Porcelain veneers are a great way to enhance an unattractive smile. But are they appropriate for teenagers? The answer usually depends on a patient's current development stage and the type of veneer used.
Veneers are thin layers of porcelain bonded to the front of teeth. But even though quite thin, they can appear bulky if we don't first remove some of the tooth's enamel surface. This is irreversible, so the tooth may require a restoration from then on.
This could be a major issue for teens whose permanent teeth are still developing. During this period the tooth's central pulp is relatively large and the dentin layer not fully developed. As a result, the pulp's nerves are often closer to the surface than in an adult tooth. This increases risk of nerve damage during veneer preparation; if nerve damage occurs, the tooth could ultimately require a root canal treatment to save it.
On the other hand, some types of veneers don't require tooth alteration (or only very little) beforehand. These "no-prep" or "minimal prep" veneers are best for certain situations like abnormally small teeth, so we must first determine if using such a veneer would be appropriate for your teen.
In effect, we'll need to weigh these and other factors before determining if veneers are a safe choice for your teen. That being the case, it may be more advisable to consider more conservative cosmetic techniques first. For example, if enamel staining is the main issue, you could consider teeth whitening. Although the often amazing results eventually fade, whitening could still buy some time until the teeth have matured to safely apply veneers.
Slight deformities like chipping can often be corrected by bonding tooth-colored composite material to the tooth. In artistic hands it's even possible to create a full veneer effect with very little if any tooth preparation. How much we can apply, though, depends on tooth size, and it won't be as durable as a porcelain veneer.
With that said, veneers could be the right solution to enhance your teen's smile. But, we'll need to carefully consider their dental situation to ensure their new smile remains a healthy one.
If you would like more information on cosmetic solutions for smile appearance problems, please contact us or schedule an appointment for a consultation.